Jim Schaefer – Numismatist
Like most coin collectors, Jim began collecting at an early age…
"I remember at about age 9 my father and I were going to a local auto body shop to visit one of his friends and after visiting for a while our conversation turned to coins and low and behold my father's friend reached in his pocket and pulled out a 1798 large cent and showed it to me. After seeing this I remember thinking WOW this was an old miniature treasure in his pocket. I couldn't imagine how something so old could have survive today and from that moment on I was hooked on coins"
Having collected coins and building collections in most series in the 20th century as a young adult and and starting NorthCoast Coins as a dealer in 1999, this journey and fascination with coins has continued to this day. The past 11 years as a coin dealer has fulfilled a life long dream. A graduate of the Art Institute of Pittsburgh, Jim spent most of his adult life as a graphic designer and illustrator. He has produced art work for such companies as Procter & Gamble, Emerson Electric Co., Ford Motor Co., 5/3 Bank and the The Kroger Co. He has illustrated numerous articles for national magazines, book jackets and over 100 children's stories for "Adventure Magazine" in Nashville TN.
NorthCoast Coins has handled many rarities from the 18th, 19th and 20th centuries, including a 1797 Liberty Cap Bust $10.00 gold piece NGC VF30 valued over $12,000.00, a 1937 D 3 legged Buffalo Nickel PCGS MS 62 $2,800.00 and a 1889 CC Morgan Dollar graded NGC MS62 $30,000.00. In 2011 an 1874 Arrows 25C PCGS PR65+CAM CAC, 1883 25C NGC PR67 star, 1862 50C NGC MS64 star and a 1880 50C PCGS PR65 CAM was acquired for the NorthCoast Collection all with drop dead rainbow colors just the way we like to see old coins.
Looking to the future, Jim plans to continue buying and selling rare coins and paper money. Also, all gold and silver coins and gold jewelry, precious metals and bullion.

Client representation at auctions and the building of coin collections with personal service to clients is something Jim takes pride in and will continue to do so in the future as well.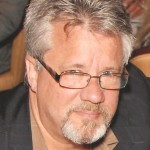 Jim has been a member of the ANA since 1982, a member of CSNS, FUN, MSNS, OSNS – NGC, PCGS Dealer/Member and CAC Dealer/Member.
Jim Schaefer-Numismatist

We look forward to working with you if you have coins
for sale or to purchase.

You can get in touch with Jim via email at
NorthCoastCoins@yahoo.com.
We hope to see you soon!